How My Approach to Custom Clothing is Different.
Click the red hotspots for details & click again to minimize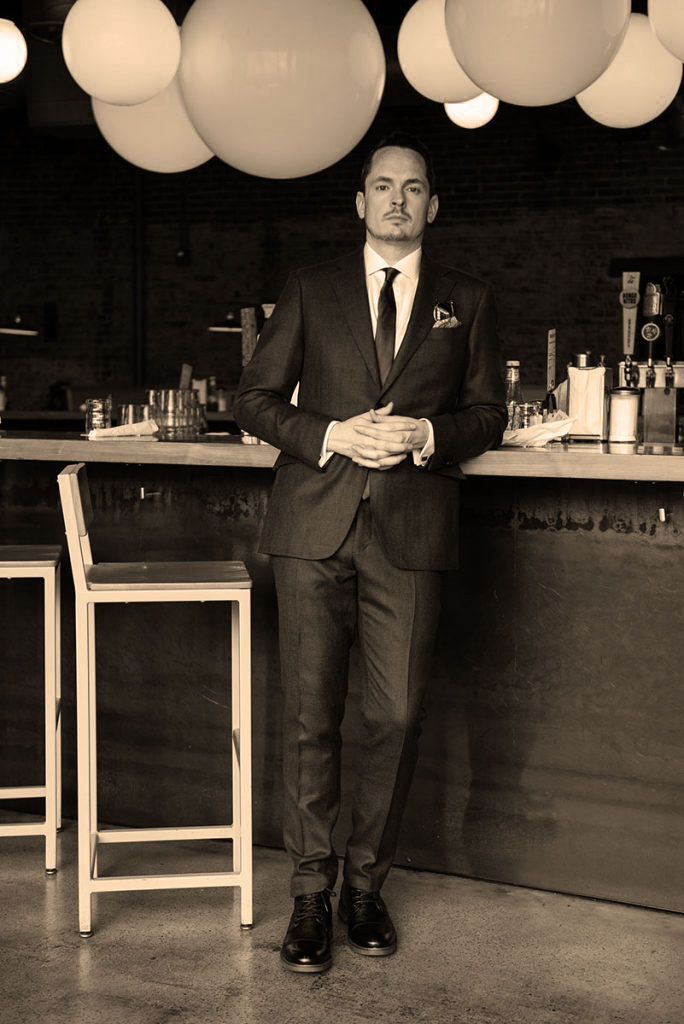 Sleeve length shows roughly 3/8" - 1/2" of shirt cuff and isn't too tight or loose.
Jacket length ends near the crotch level to elongate legs or accentuate torso.
Shoulder point falls perfectly at the square of the deltoid and angles with the shoulder rather than against it.
Lapel lays flat against the chest.
Thigh to knee gives just enough room for movement and comfort without restriction.
Hem length is set per wearer's desire. Shown here is a classic full break.